ekosystem best of 2009
Here is a selection of 30 of my favorite photos from ekosystem.org in 2009.
Some photos & artists are missing (
C215
,
Banksy
, Jr, Jeanspezial,
031c
or
Aakash nihalani
) , but i think it is a decent panorama of what is shown everyday on ekosystem.
Here there are (random order, we are not at school)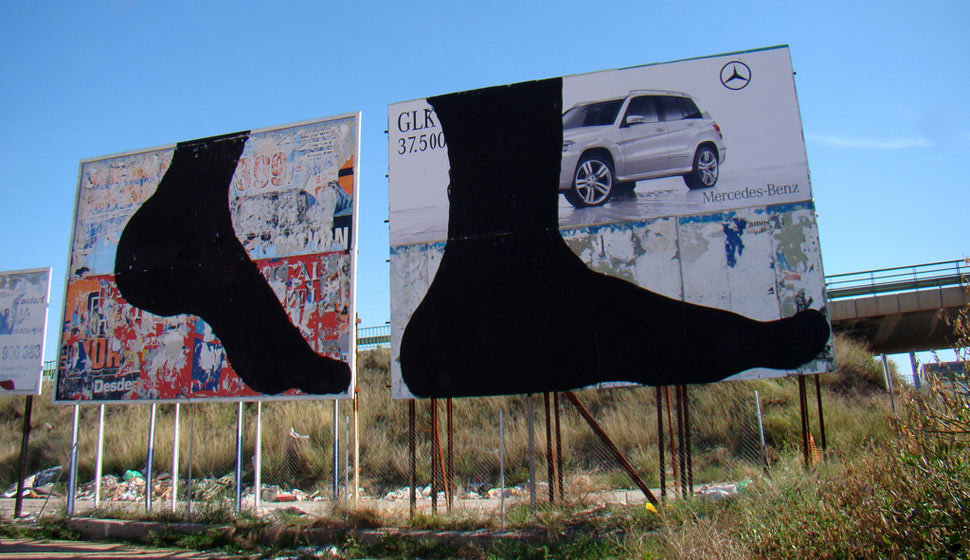 sam3_billboard_murcia_spain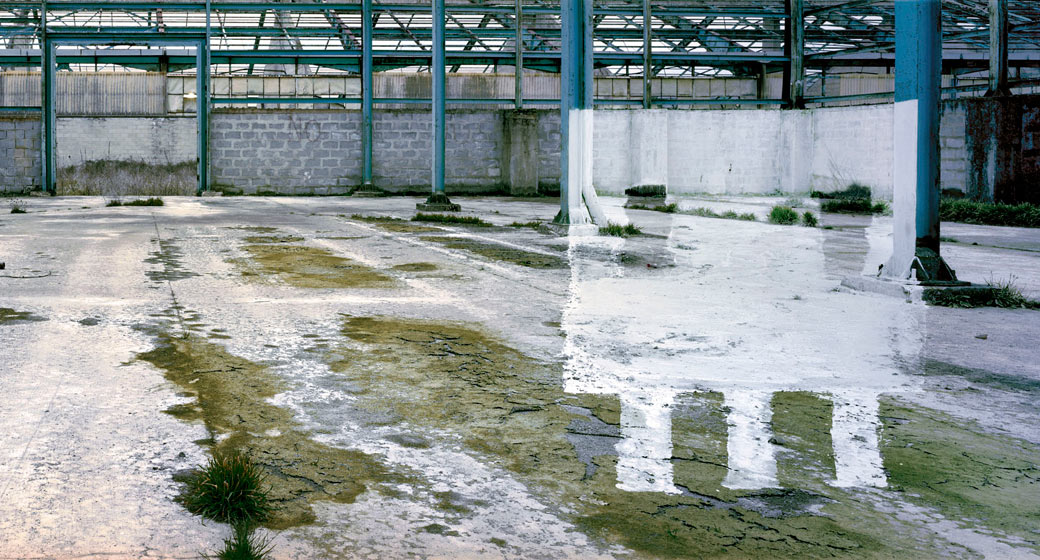 rub_home-kandy_riotek - Italy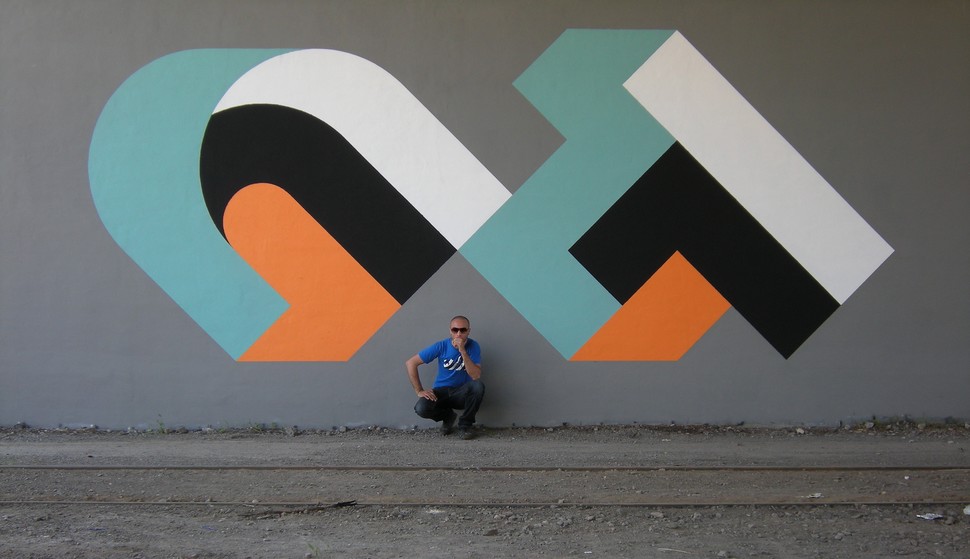 -ct-_modena_geometry_italy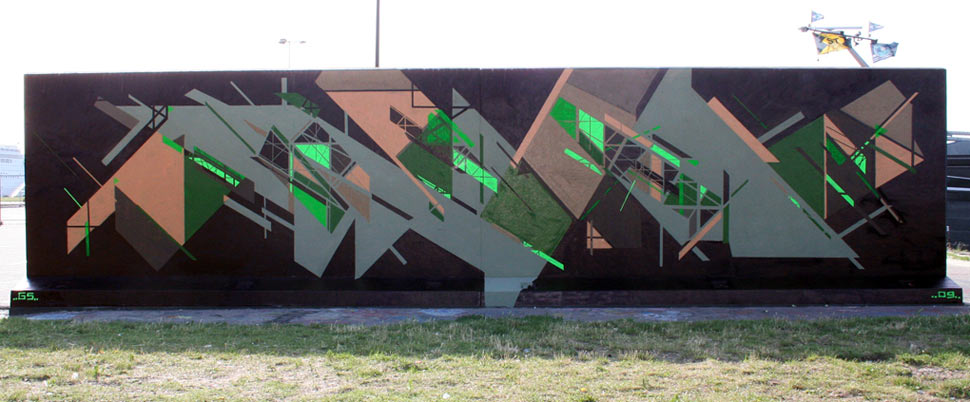 graphic-surgery_geometry_netherlands
Seize
call this style Geometrism, i usually talk about Eurogeo.
Anyway CT & Graphic Surgery were the kings of this style in 2009. It was great to see people like CT, Graphic Surgery, Kurz, Zedz, Scheme or Anton painting together.

escif_shot valencia_spain
Escif
has been incredibly inspired and productive in 2009. His style also became much more minimal and elegant.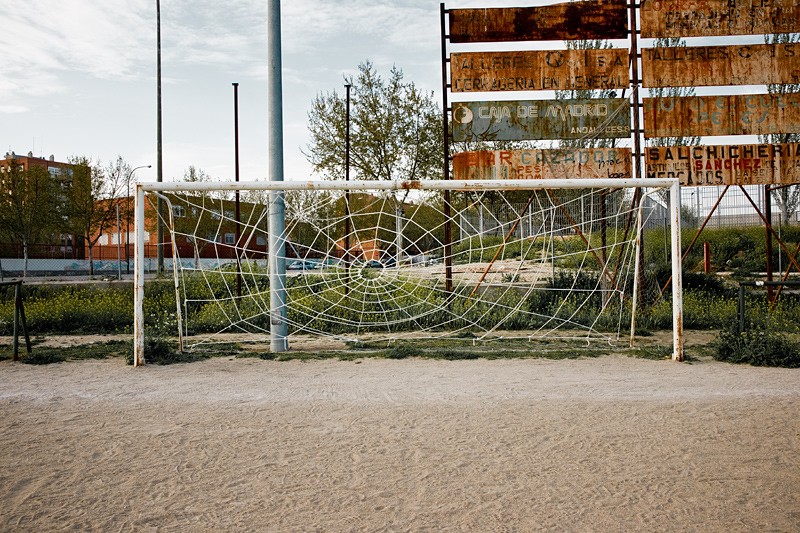 spy_football_spain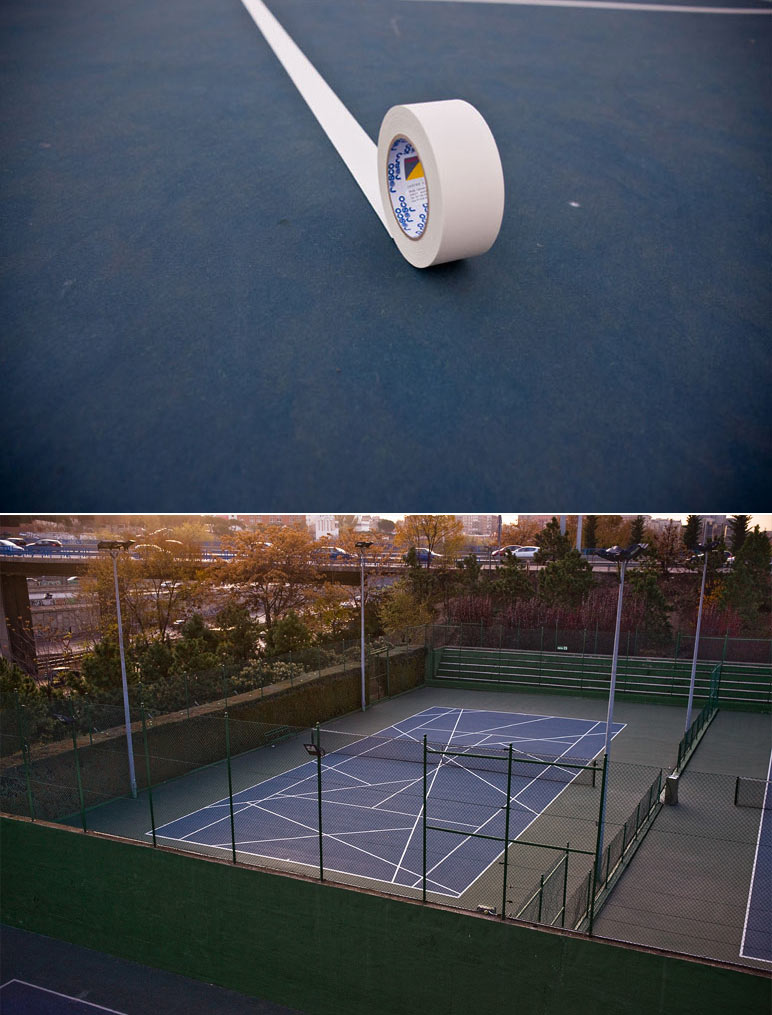 spy_tennis_madrid_spain
In case you didn't noticed SpY artwork has always been selected on "ekosystem best of".
We like Banksy but SpY is the real master.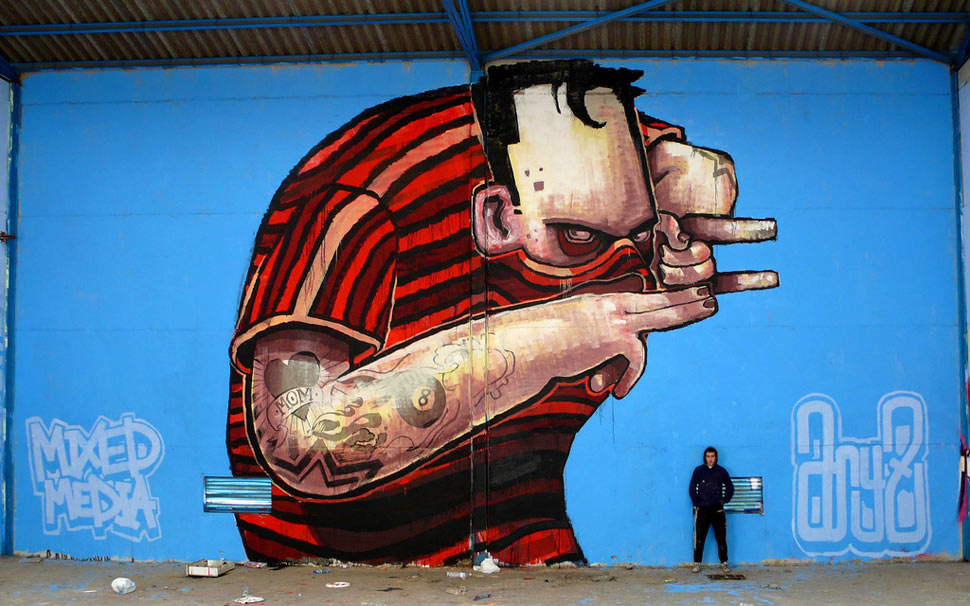 aryz_barcelona

docs_zaragoza_spain

gualicho_hand_sanjose_costarica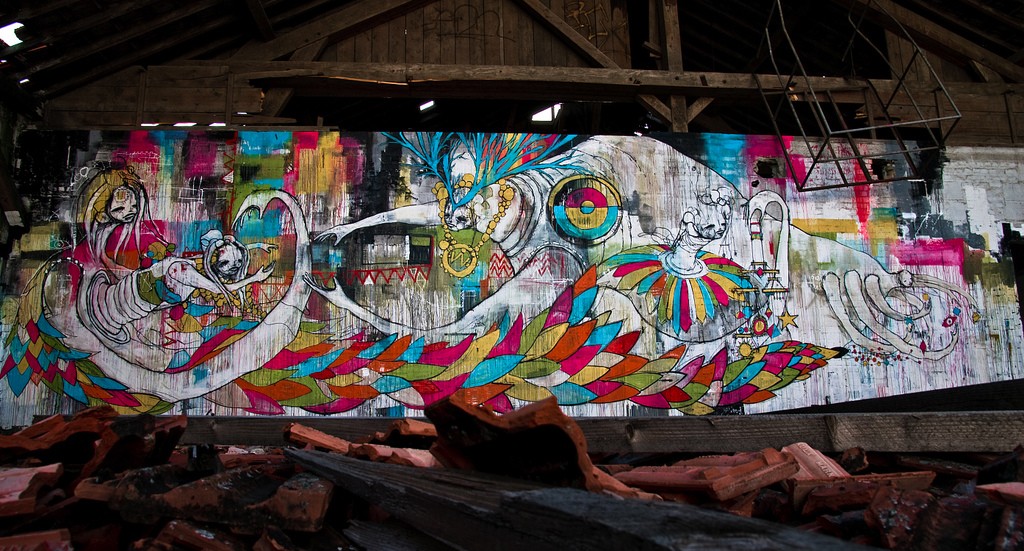 Iemza France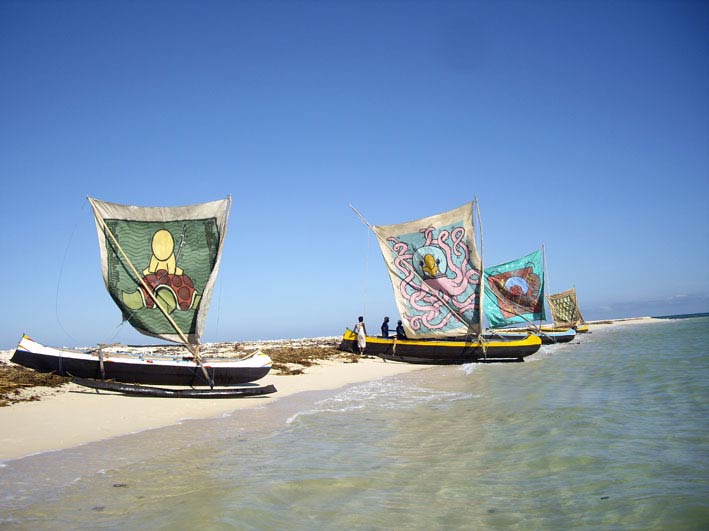 jace_madagascar_boat
Watch the movie
.

Blu-Milano
This other one from
Blu
in Colombia would deserve to be in this selection.

keim_znojmo_3-d_mcdo_czech-republic

the-wa- Ho
The Wa is working on a video, this installation will be in the movie.

tanger_blockhaus_bordeaux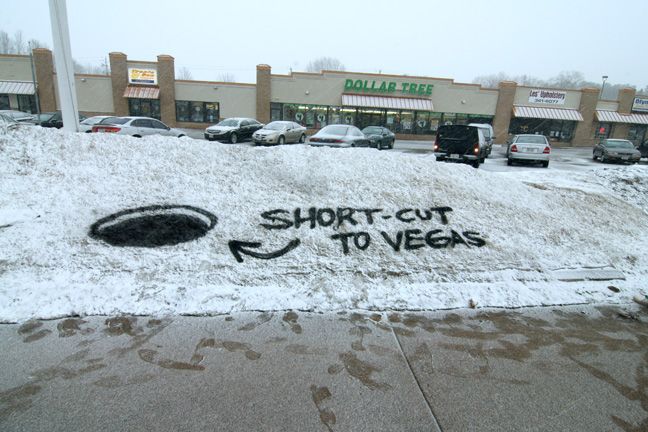 Chase - Wisconsin USA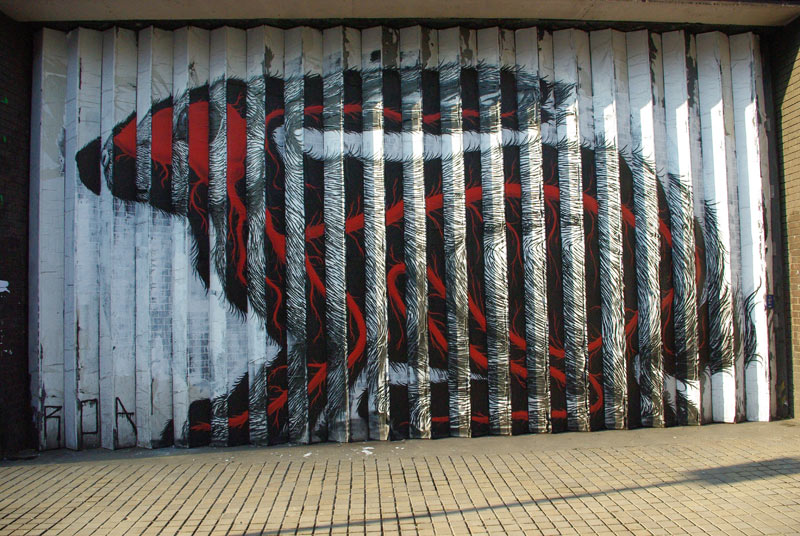 roa_rabbit_london
The
full set of photos
can be seen here.
ROA
has sent us photos for more than 2 years now, but 2009 was his year with his with fantastic animals in the abandoned city of
Doel
.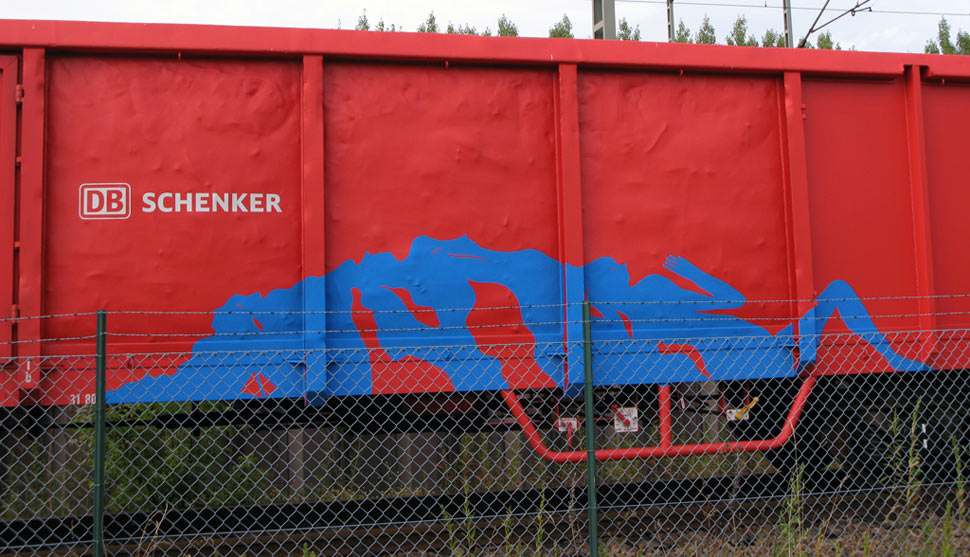 aris_freight_blue_red_germany
I've always been a big fan of
Aris
work, but this minimal blue piece on that red wagon is a good definition of graciousness to me.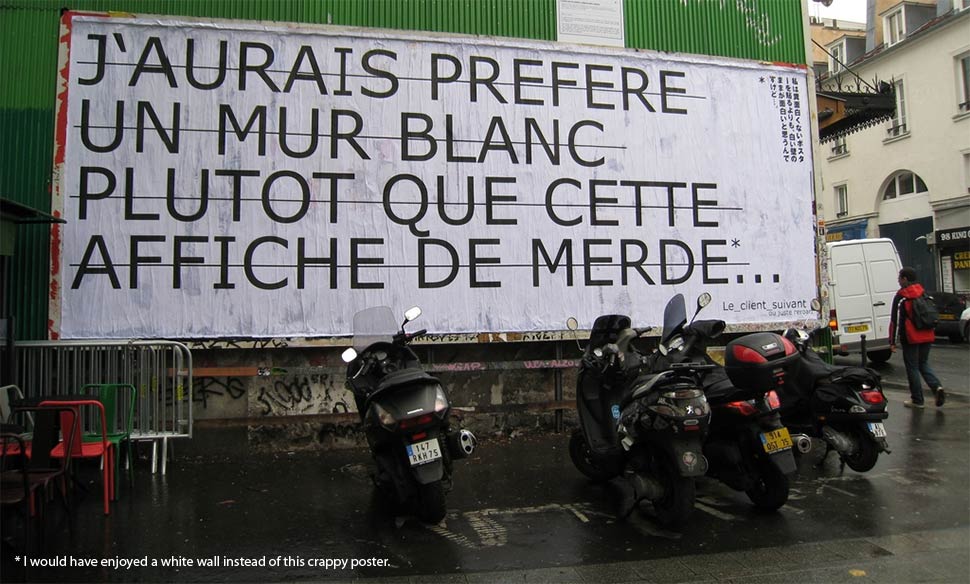 rero_paris
It was important that a billboard from "Le Mur" was in this selection. And i've always liked sarcastic slogans. Erosie & Adam Infanticide wrote some cool one. In 2009 the best one was from Rero.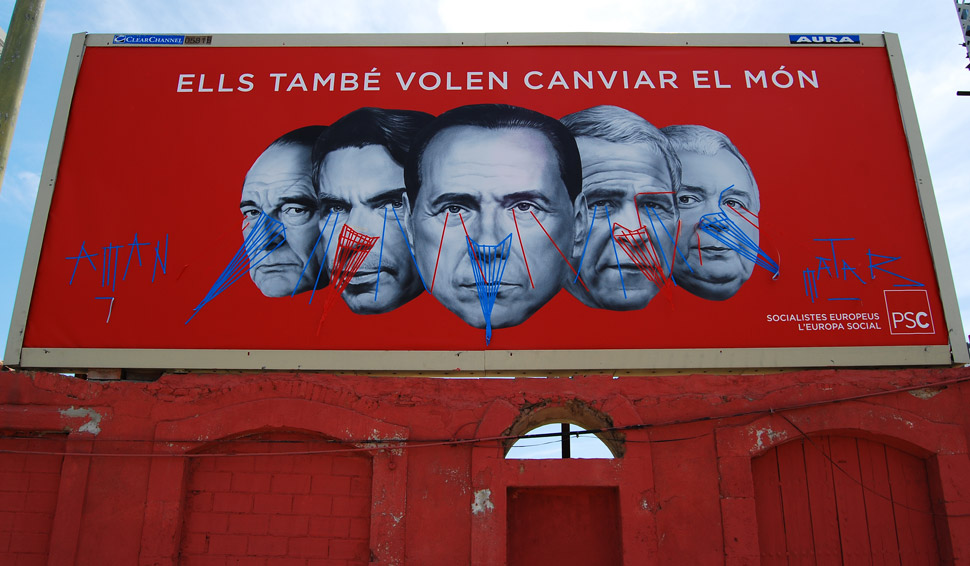 Kenor Barcelona Billboard
This is not a usual work from Kenor, but this improved billboard is great. And Kenor deserve to be in this list because he represents the Barcelona we love. I might say: Kenor is Barcelona !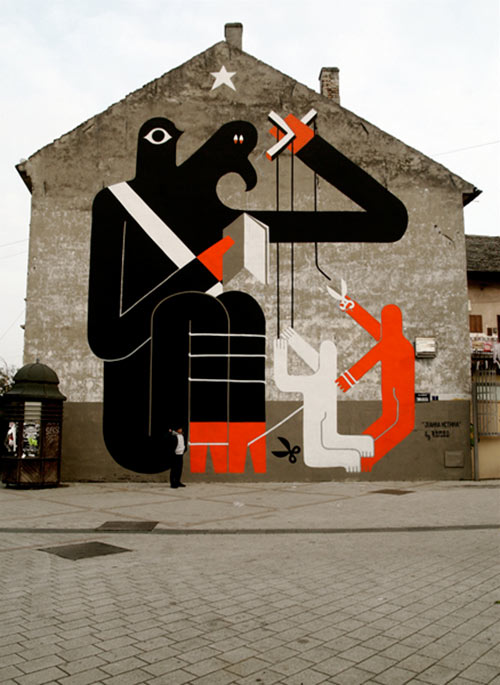 remed_serbia_balkans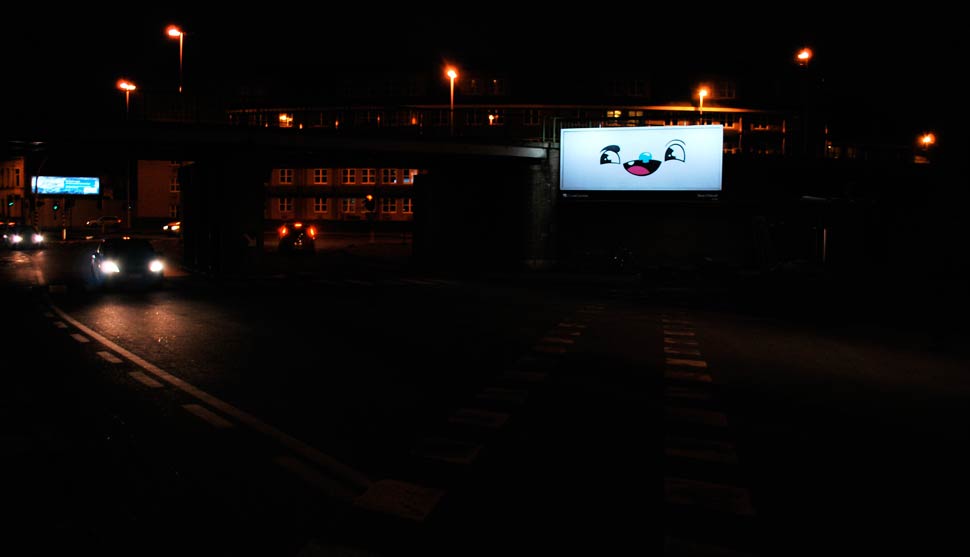 Bue Billboard
Check the '
making of
'

alsacherie_mulhouse_france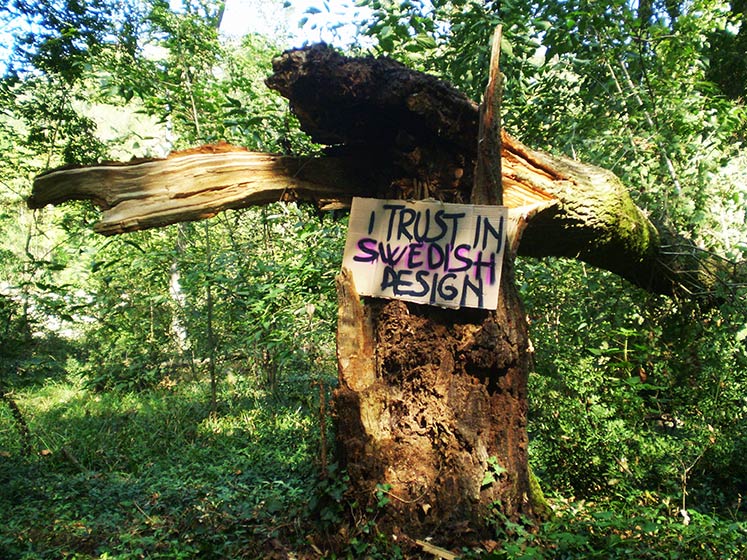 elfo_italy
Alsacherie & Elfo our favorite punks of 2009. Tons of idea, quickly done.

Influenza NL
Because there is only one Influenza, because it was his year (swine flu).
The photos are not in the right order. The 1st photo is on the left with Influenza sticking the plastic bag on the top of that building.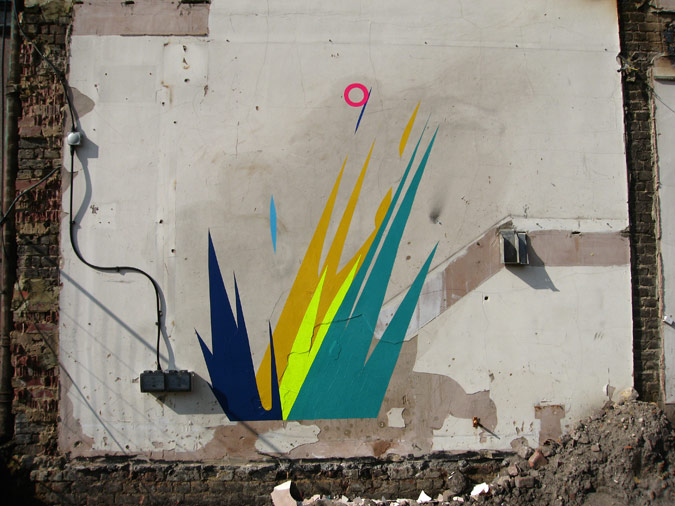 Momo London
Because if you look carefully at Momo's work, you will notice that everything is perfectly balanced.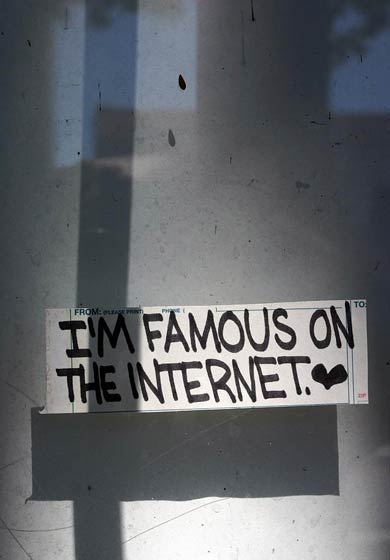 Adam Infanticide - California
Adam
is right, and
Koleo
really wants to make an interview with him.
and the last one because we really miss Lignesrouges.