MURAL ART
Mural on huge public surfaces around the world
From Graffiti to Trompe l'oeil
By
Kiriakos Iosifidis & Publikat 2008
288 pages – Full color - 21 x 30 cm (A4)
About 35 € - English/Greek – Hard cover
ISBN: 978-3-939566-22-9
Mural art is a big and
heavy
book (1.7 Kg !) with about 1000 photos. The book shows murals (big painted wall in public spaces) from many artists & countries.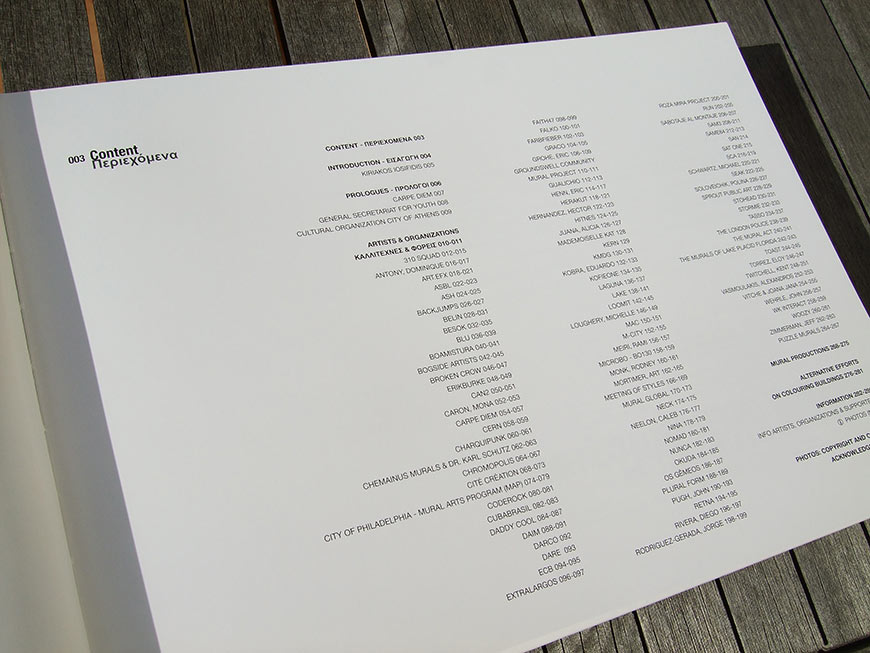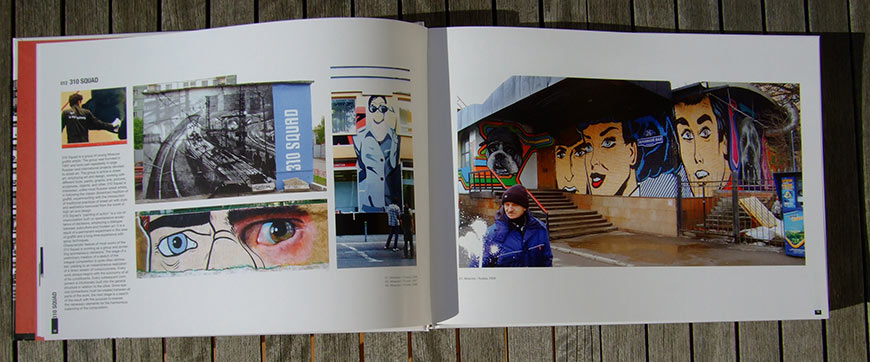 The book is a selection of artists & organizations (more than 100). For each of them there's a short portrait and 2 or 4 pages of big photos.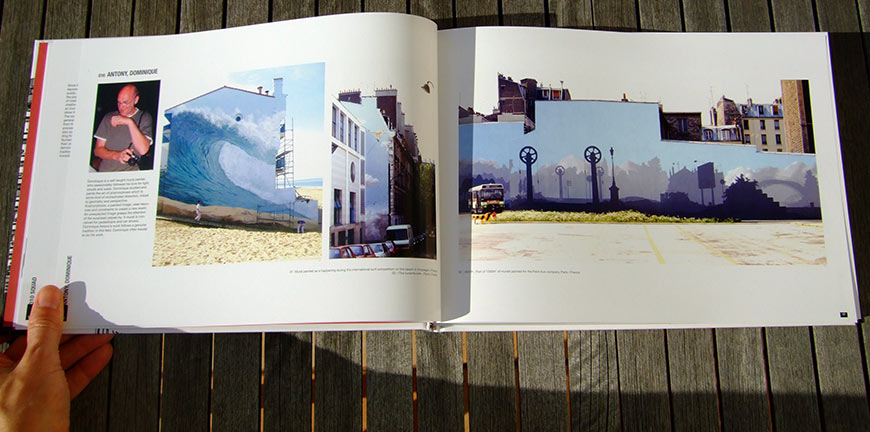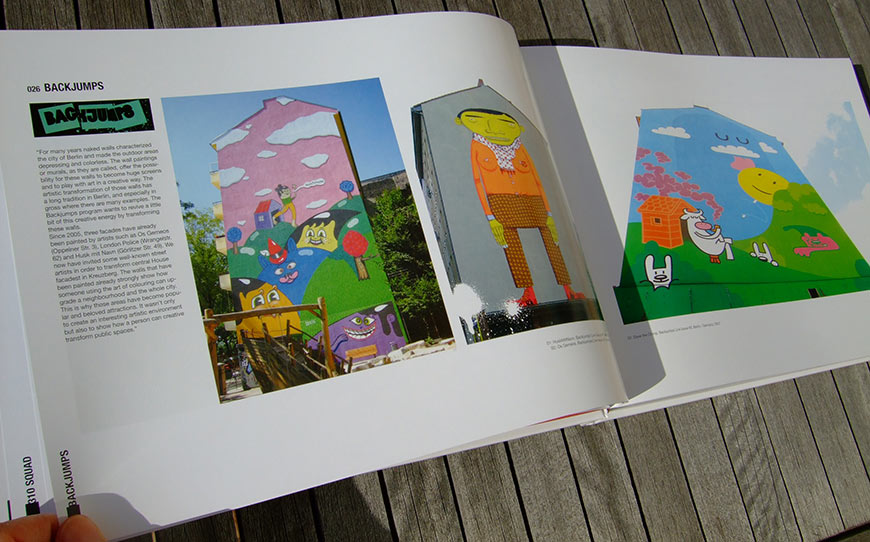 I was a bit afraid there is only big commissioned walls from famous graffiti & street-artists.
And that's right that
Blu, Loomit, Daim, Os Gemeos
or
WK interact
are of course in it. But there are also older people and artists who have never taken part to the "
aerosol scene
".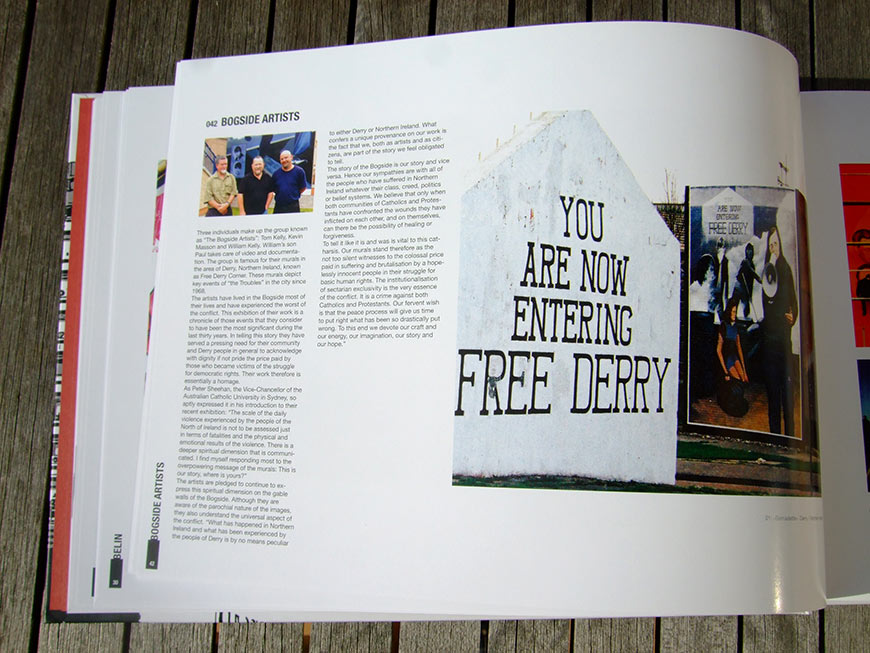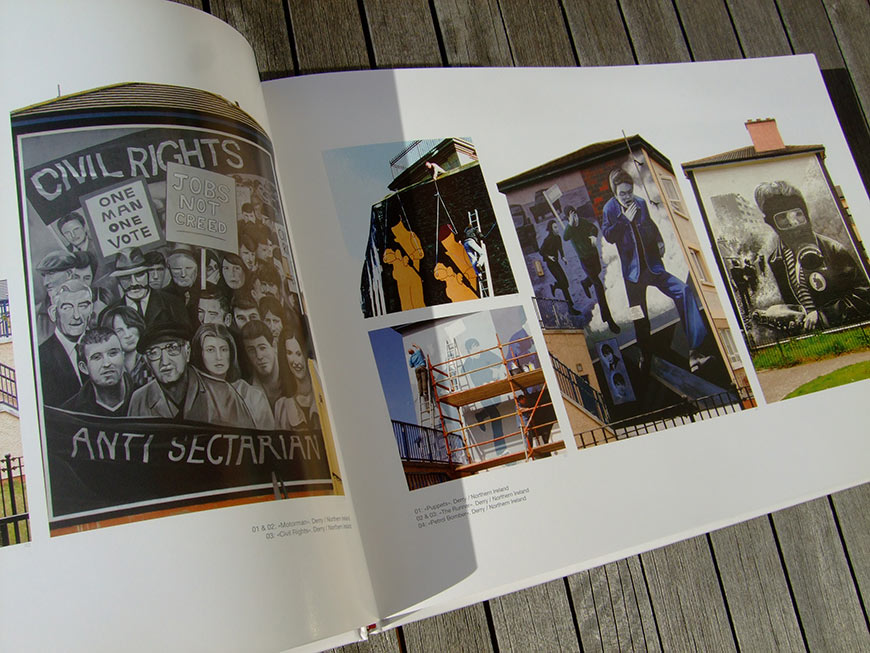 There's for example a chapter about
Bogside artists
from Northen Ireland.
But I must admit I would have enjoyed reading a bit more about countries where murals are very common like Cuba, Mexico, Ireland or India.
An historic chapter is also missing from my point of view (from 1st paintings on prehistoric caves to Mexican muralista art movement for example).
But the good news is a 2nd edition is already planned and Kiriakos Iosifidis is already collecting new photos and looking for more artists.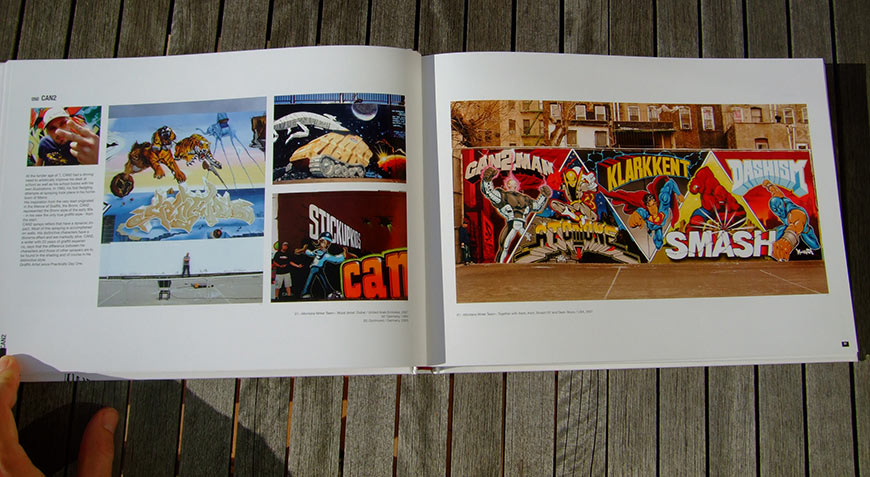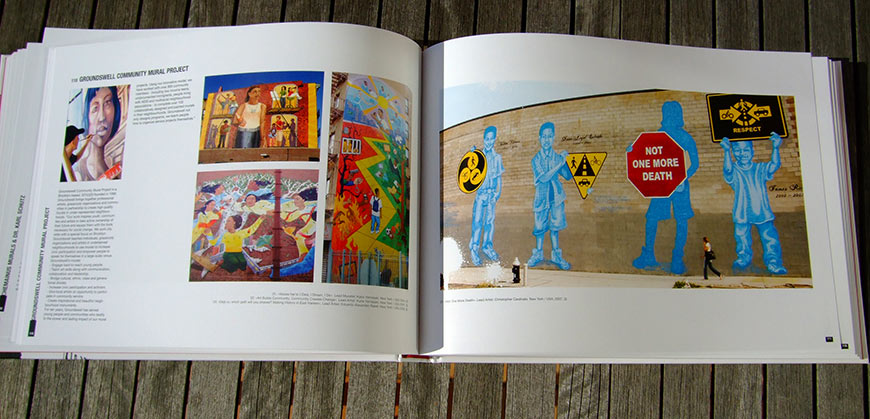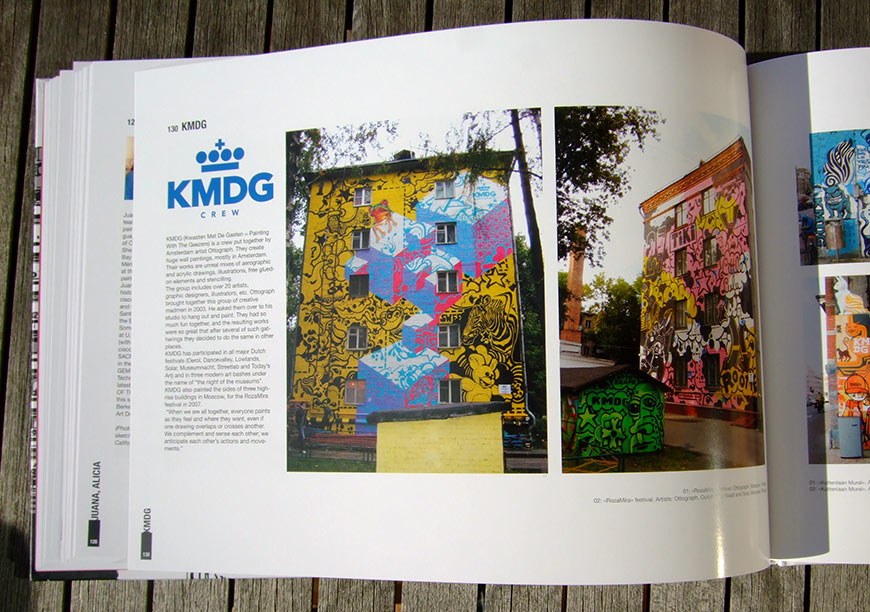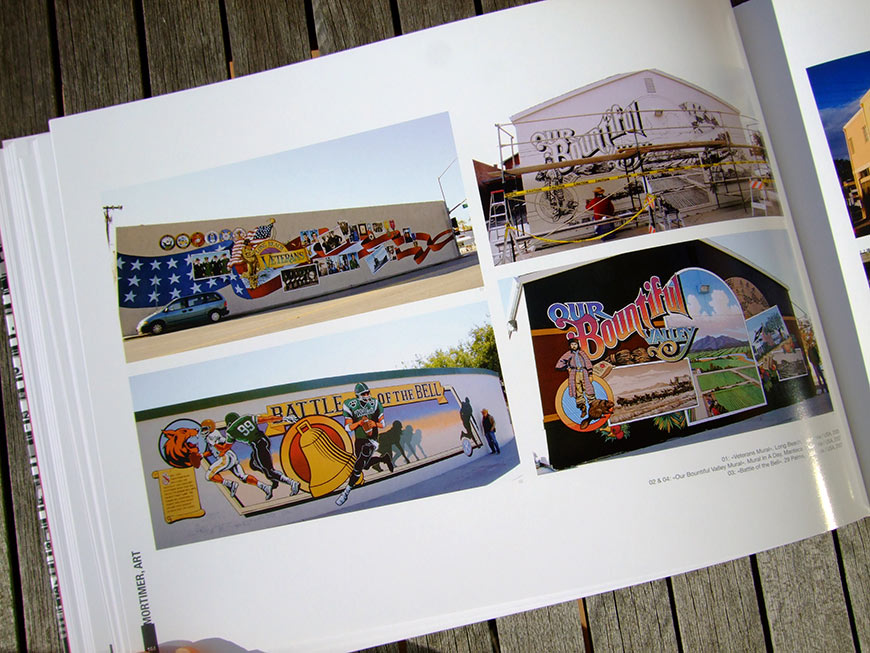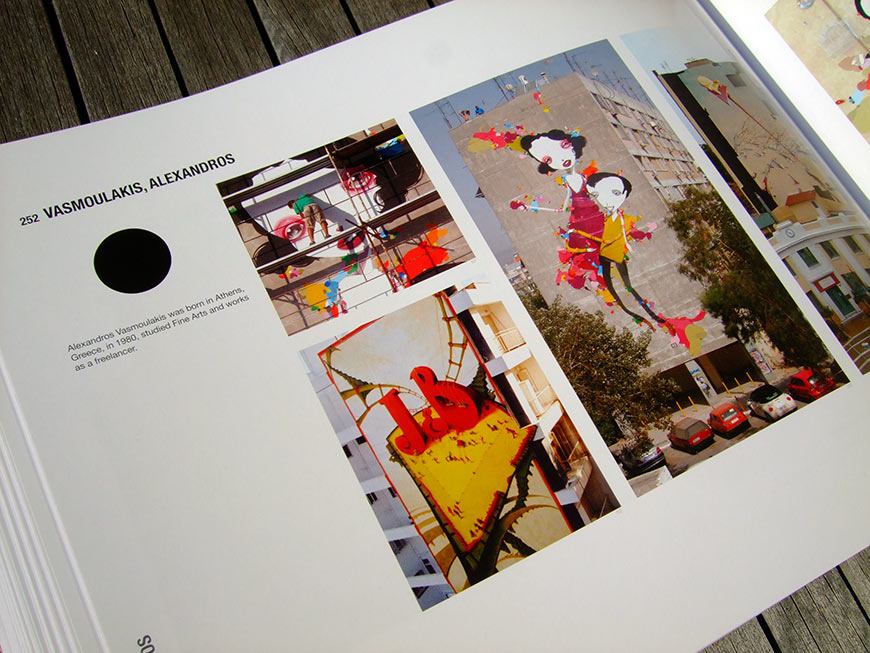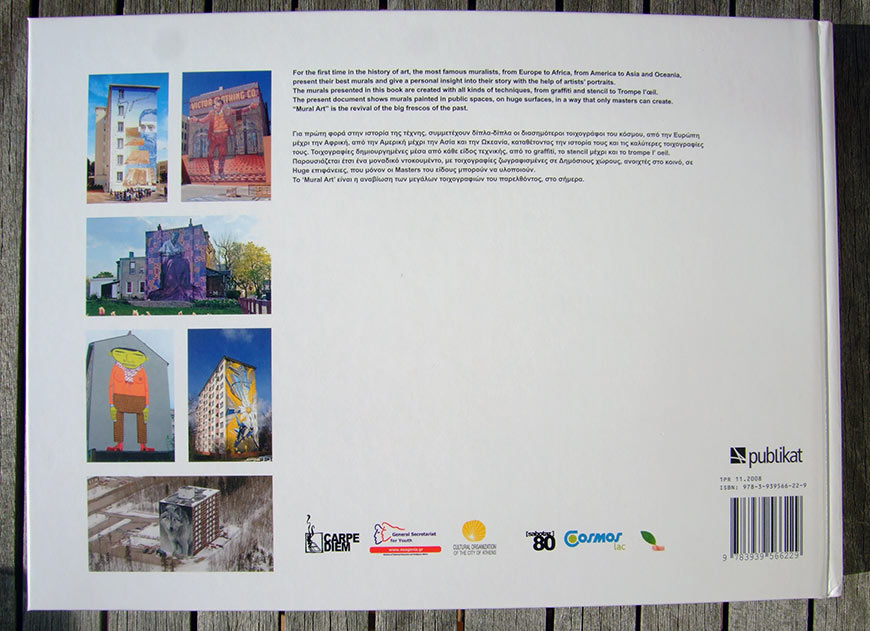 http://www.publikat.de
http://data.stylefile.de/preview_muralart.pdf